Glow-in-the-Dark Ink
Glow-in-the-dark ink is a translucent ink that absorbs direct sunlight, allowing the then charged phosphors in the ink to release its energy causing the image to glow. This ink is best utilized as an overprint for lighter-colored images because of the slight greenish tint it adds to the color it is printed over. What's nice about this type of specialty ink, is that it can be added in specific areas or all over your design, allowing you to pick and choose how your image will look in the dark.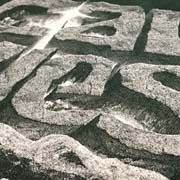 Gel Ink
Gel Inks are a great way to add some smooth shadows and detail to your artwork. Due to transparency and the soft, rounded edges of cured ink, this specialty ink is usually used to simulate liquid to give a wet look to the final printed image. Normally, gel inks are printed on clear, but you are able to tint the ink in a variety of colors to highlight the gel even more.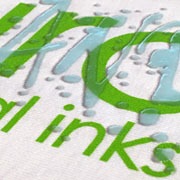 Puff Ink
Puff inks can be used to give a nostalgic or retro feel to your designs. A puff additive is added to the ink, causing the ink to rise and expand during the curing process and leaving behind a raised marshmallow-like image in the end.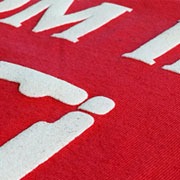 Foil Transfers
Foil transfers are used to give the design a highly reflective, eye-catching finish. This is done by combining a printed adhesive and a heat-transferred foil leaf and can be a great way to draw attention to a bold design. The only downside to foil transfers is that they cannot be used with designs utilizing halftones.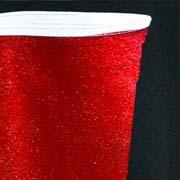 Discharge
Discharge is the process of "bleaching" a garment to its natural color and re-dying it to the desired color all in the same step. To do this, a discharge agent is added to the ink. The discharge agent then reacts and bleaches the shirt when heat is applied, allowing the ink to re-dye the shirt. This allows for a design that feels like it is part of the shirt. One thing to keep in mind is that not all colors and fabrics will be bleached to white. Shirts that are made from polyester, or are a heathered, blue or purple in color will turn out grey after going through the discharge process.